Crolla to challenge Abril for WBA lightweight title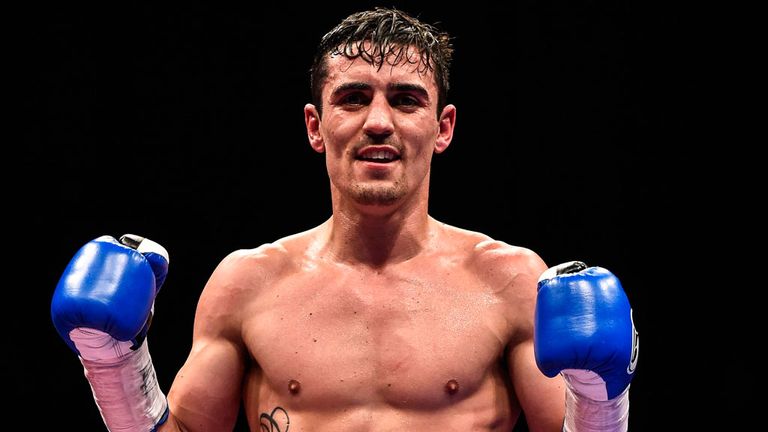 Anthony Crolla will challenge Richar Abril for the WBA lightweight title at the Phones 4U Arena in Manchester on January 23.
Crolla has been pursuing a shot at Abril after a string of notable wins and received hometown advantage for his crack at the Cuban.
Crolla, 28, warmed up with a routine six-round points win over Hungarian Gyorgi Mizei Jnr on Saturday night in Dublin and is determined to seize his first opportunity to become a world champion.
Wins against Gavin Rees and John Murray pushed the former British champion to within touching distance of a world title fight - but promoter Eddie Hearn has struggled to get a deal over the line.
A September clash with Abril had to be abandoned when the Cuban took on Edis Tatli instead.
But Hearn has spent the past two months trying to resurrect that fight - and has now finally sealed the deal.
Fighting 32-year-old Abril, who is based in Miami, in Mancheter is also a added bonus.
"To have the world title shot in Manchester is a huge factor," said Crolla. "Without wanting to sound cheesy, it doesn't get any bigger than that.
"I am a Manchester lad so to be fighting in Manchester for a world title, I couldn't ask for anything more and the only way it could get better than that is to go out there and win it.
"I have been watching a bit of Abril over the last year because we have been linked with a fight before, but I will watch a lot more of him after tonight. He is a very good champion - he is avoided for a reason.
"It is a very big ask, but there will be a few factors in my favour like being in my hometown which will bring an extra 25 per cent out of me.
"In training I will have an extra edge to me because I won't have a problem getting out of bed in the morning knowing there is a world title at stake.
"I really believe deep down that I can win that fight and become a world champion. I am under no illusions, it is a tough fight and I go in a big underdog. But it is a fight I am capable of winning and the setting couldn't be any better.
"To do it in front of my home fans really is the stuff dreams are made of."