Derry Mathews to fight Ismael Barroso for interim WBA title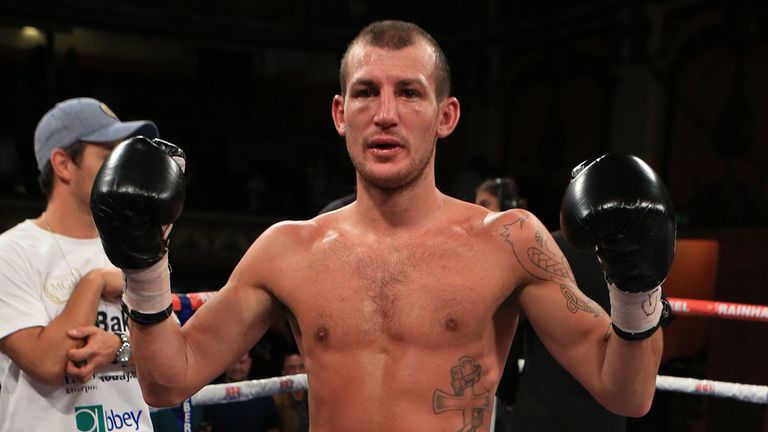 Derry Mathews (37-9-2, 20 KOs) will fight Ismael Barroso (17-0-2, 16 KOs) on April 18 for the vacant interim WBA lightweight title.
Southpaw Barroso of Venezuela, has stepped in at short notice after Mathews' challenge for Richar Abril's WBA belt was called off for a second time. Champion Abril withdrew because of illness on both occasions.
Abril has now been stripped of his WBA title and interim champion Darleys Perez elevated to full champion.
The WBA named Abril a champion "in recess," meaning when he is healthy he can fight Perez for the title.
"It's unfortunate that Abril's pulled out again, but things in life happen for a reason and I'm delighted to still be fighting for a version of the WBA world title and I'm headlining the Echo Arena in front of my home fans," said Mathews.
"Barroso is a very dangerous fighter. Just look at his record, he's banging people out left, right and center.
"I've seen some footage of him and he's strong, with big right hands and left hooks. He can take you clean out, but I'm not going to be in a position to let him do that to me.
"Barroso is not on my level and I can use all of my experience as an advantage. I'm in with a massive puncher, but I can punch a bit myself so the crowd will be in for an exciting fight and I can see me flattening him. If the opportunity comes to take him out early I'll take it, but I know I've got to be smart in there."