Mayweather set to fight on September 13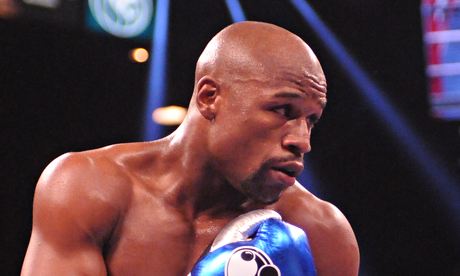 Floyd Mayweather (46-0, 26 KO's) is expected to fight again on September 13 against a still unidentified opponent.
Mayweather's adviser Leonard Ellerbe confirmed the date of his client's return following his win over Marcos Maidana a few weeks ago to unify the WBC and WBA welterweight titles. He has indicated several fighters who could face Mayweather next.
"Floyd will go on September 13 and we looking at who he's going to fight and where he is going to fight," Ellerbe said in a report by ESPN.com's Dan Rafael.
"We're looking at opponents now. In the next two weeks we'll have that part figured out," he added.
Maidana, who took Mayweather to task in their showdown on May 3, leads the list of candidates for the undefeated American's next fight. The Argentine slugger wants a rematch with Mayweather, something the latter is open to.
"He's (Maidana) definitely in the mix. He's a very dirty fighter. He used a lot of dirty tactics, but Floyd handled him easily and he gave the fans a great fight. But there's a long list of opponents," said Ellerbe.
Britain's Amir Khan is also under consideration, so are Danny Garcia, Shawn Porter and Keith Thurman.
WBO welterweight champion Manny Pacquiao, who is still preferred by most in the boxing world to be Mayweather's next assignment, is still not among them.
Pacquiao recently defeated Timothy Bradley, but the fighting congressman is again headed to a different direction, possibly to a fifth clash with Juan Manuel Marquez, who took care of business against Mike Alvarado over the weekend.
"Everybody wants to be in the Floyd Mayweather sweepstakes. Several guys have made it clear they want to be next," Ellerbe added.
The Filipino had made it clear he wants Mayweather, but the latter still doesn't share the same sentiment.
The world may never get the fight it wants.